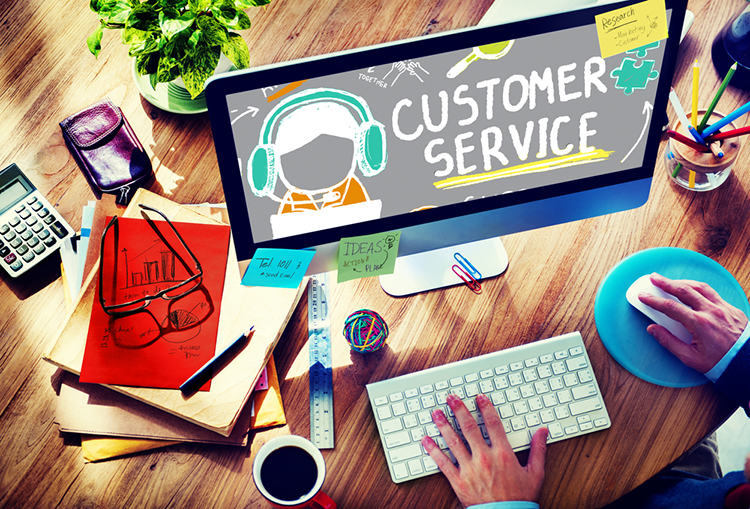 We've touched upon this previously (and we don't need to remind anyone of the importance of good customer service) but perhaps you haven't considered how social media can be a great way to handle customer feedback. Estate Agent Today recently published a piece about how agents must not ignore bad online reviews, and it could not be more true. People are talking about your business online whether you have a presence or not. Having social media offers them a platform to do this on your terms, and invites them to engage in a conversation with you rather than talking behind your back.
Familiarity
People are far more likely to get in contact with you via Facebook messenger than by a stuffy 'Contact Us' form on your website, because it's much more familiar to them. If they're on Facebook, chances are they use it regularly and are therefore more likely to reach out there than on your website which they rarely visit. With almost everyone carrying a smartphone nowadays, if you're on social media you're right at your customers' fingertips.
Visibility
It is both a blessing and a curse that Facebook comments, tweets, and Google reviews are all public and often the first thing people look for when researching your business. But it's only a curse if you don't know how to handle them. On the positive side, having social media gives customers a platform to praise you! If they particularly like your service they're going to want to tell people. Rather than posting it to their personal pages and reaching their audience, surely it's better that they post on your page and reach yours?
Best practice
The absolute best thing is to reply to each and every comment, even the ones you don't like! (Especially the ones you don't like, actually.) Unless you have a very dedicated social media team this may not be possible, especially if you have a large national/international brand. If your resources are limited it's important to prioritise which types of comments must absolutely be answered, which can be answered if there's enough time, and which comments should be deleted. No matter the frequency of your replies, it's important to remember that you are representing your brand. Replies should have correct spelling and grammar, be friendly whilst not being unprofessional, and above all they must be helpful and relevant.
Complaints procedure
Online complaints differ to traditional complaints, as everyone looking for you on the internet can see them. Who among us doesn't check for negative reviews before buying a product nowadays? If you can show people that you handle bad reviews with honesty, humility, and professionalism, you might just undo the negative response of the criticism. This is surely better than letting bad reviews sit unanswered and unaccounted for.
Finding the time
Online comments and reviews just aren't something that you can afford to ignore. If you have a marketing manager, make sure they're regularly checking your online platforms. Ideally this is done once in the morning to check what happened overnight, and once towards the end of the day. If no one in your company has time, maybe you should consider outsourcing to an agency.
Angels Media offer a range of packages from the smallest of budgets to the most ambitious. We've seen every kind of comment, review and complaint, and deal with them on a daily basis.
Interested in learning more? Check out our full list of packages and services: https://www.angelsmedia.co.uk/content-and-social-media